Owing a rental company can be very profitable and rewarding. Many equipment rental business owners started with a few assets in their inventory. They gradually increased the numbers as their business became profitable through hard work, excellent customer service, and a well-maintained equipment list. This article will discuss the rental industry and some techniques for increasing your rental company's profitability. 
Rental Industry at a Glance
Overall, the equipment rental industry has grown around 5% per year over the past few decades, making the industry outlook very positive. Many industry experts forecast a 4% to 5% annual growth over the coming years. In terms of the market share, it is very fragmented. According to statistics, the top 5 equipment rental companies in the United States have about 35% market share, and small and medium-sized rental companies generate the vast majority of sales. The market size at 57.2 billion USD and growing.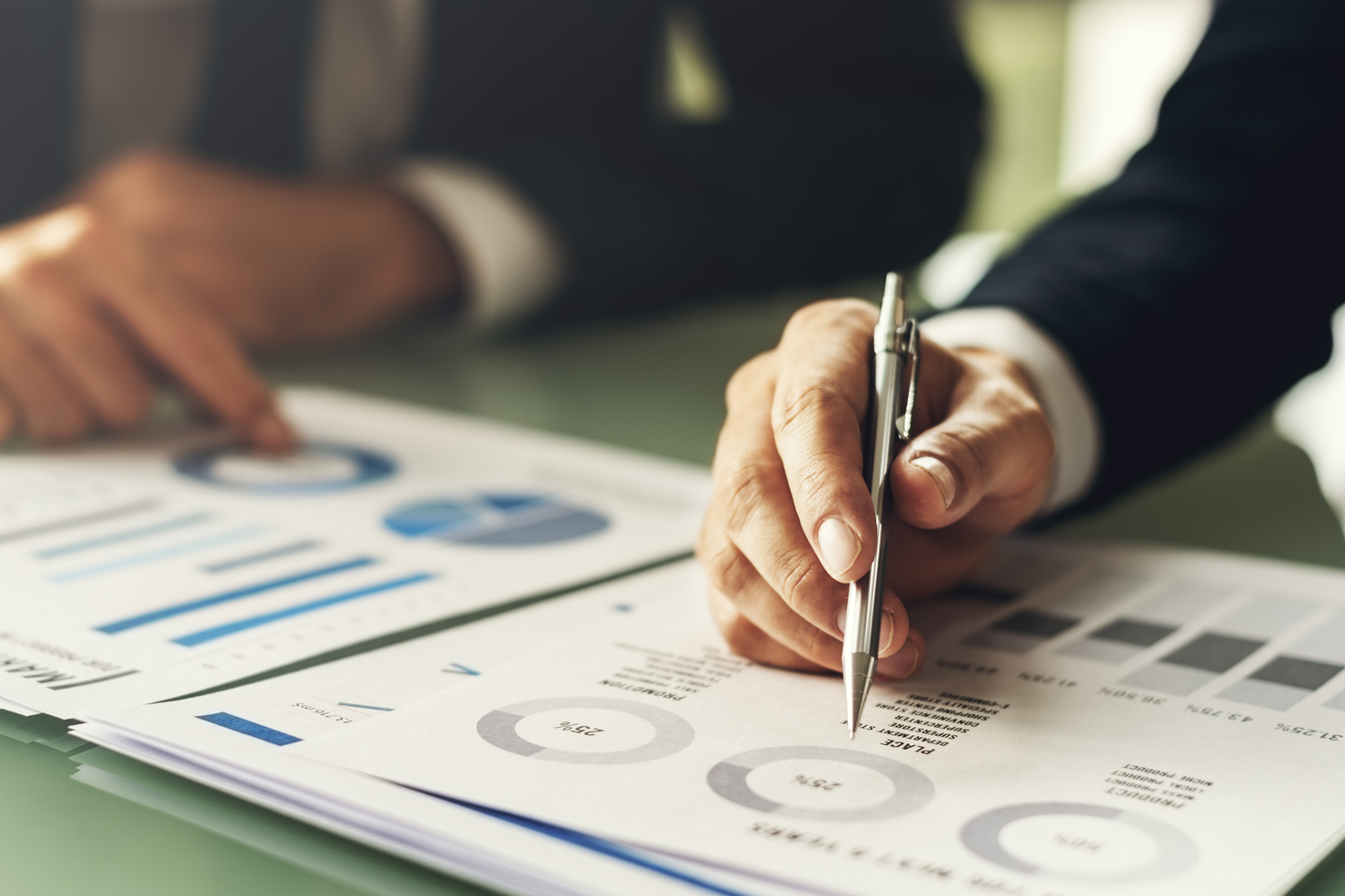 Increasing your Rental Company's Profitability
Now we know that the market size is healthy and growing, let's talk about how we could get a slice of that pie. When talking about profitability, the first thing to remember in every business is to think as if you are the customer. In our case, what attracts you to rent instead of purchasing the equipment? What are the traits you are looking for from a rental company? What should you rent, and what should you buy?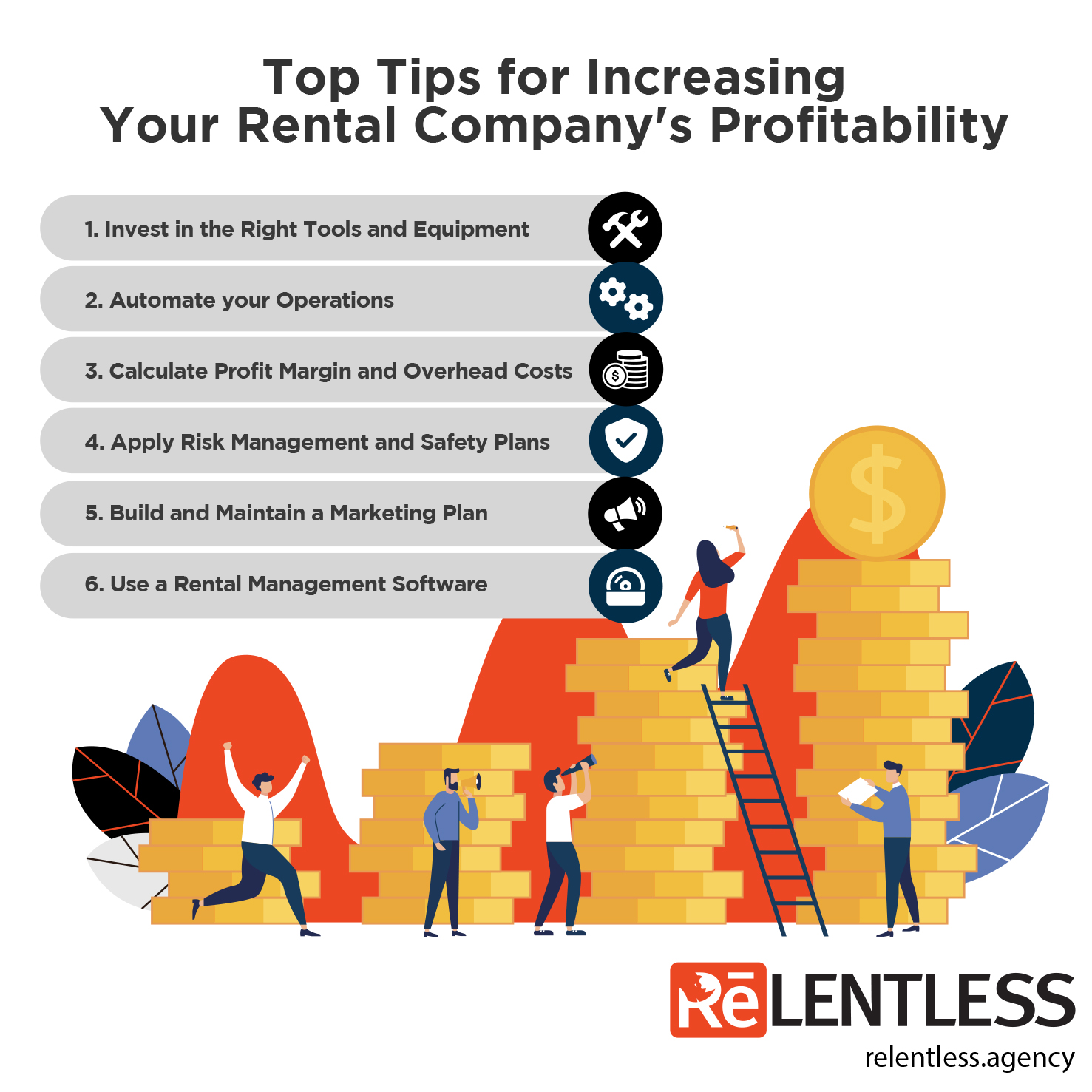 Answering questions like these can give you a deeper understanding of where you should position yourself as a rental provider to your customers. Also, consider the following tips we have gathered based on research and experience:
Invest in the Right Tools and Equipment
Having the right tools and equipment is essential to a profitable rental business. It allows you to streamline your internal processes from human resources, operations, purchasing, accounting, and marketing. Investing in technology for a rental company is needed to adapt to our society's ever-changing needs. These tools increase your operational capacity while saving your business money.
You also have to apply the same logic to your customers. Do extensive market research and stock up on assets that your customers need. Communicating with your customers and staying on top of market trends would greatly help you in this endeavor.
Automate your Operations
In any business, task automation is equivalent to saving time, and more time means more opportunities to market your product, eventually leading to better profit. Purchasing the correct software on the shelf does not necessarily automate your business processes. You must define the tasks you wish to automate and set them up yourself. However, If you are unfamiliar with technology and have an extra budget, the best option is to find an IT consultant or agency to set it up for you.
Calculate Profit Margin and Overhead Costs
Unlike retail sales, a rental business does not necessarily need much inventory to succeed in profitability. It is more profitable to start small with a few safe choices in terms of products and services. Since a rental business involves having your products re-used in a rotation, you may have associated costs and overhead for each asset. You need to check if your gross profit margin is still viable, considering these example ancillary costs:
Cleaning

Repair and Maintenance

Consumables

Storage costs

Insurance
It is also worth factoring in the cost of replacement when an item becomes obsolete or unrepairable, as well as predicted depreciation. You should have a plan to sell or trade your inventory in the future. Maintain a list of popular and unpopular assets, and be comfortable adjusting your inventory from time to time to make room for seasonal surges.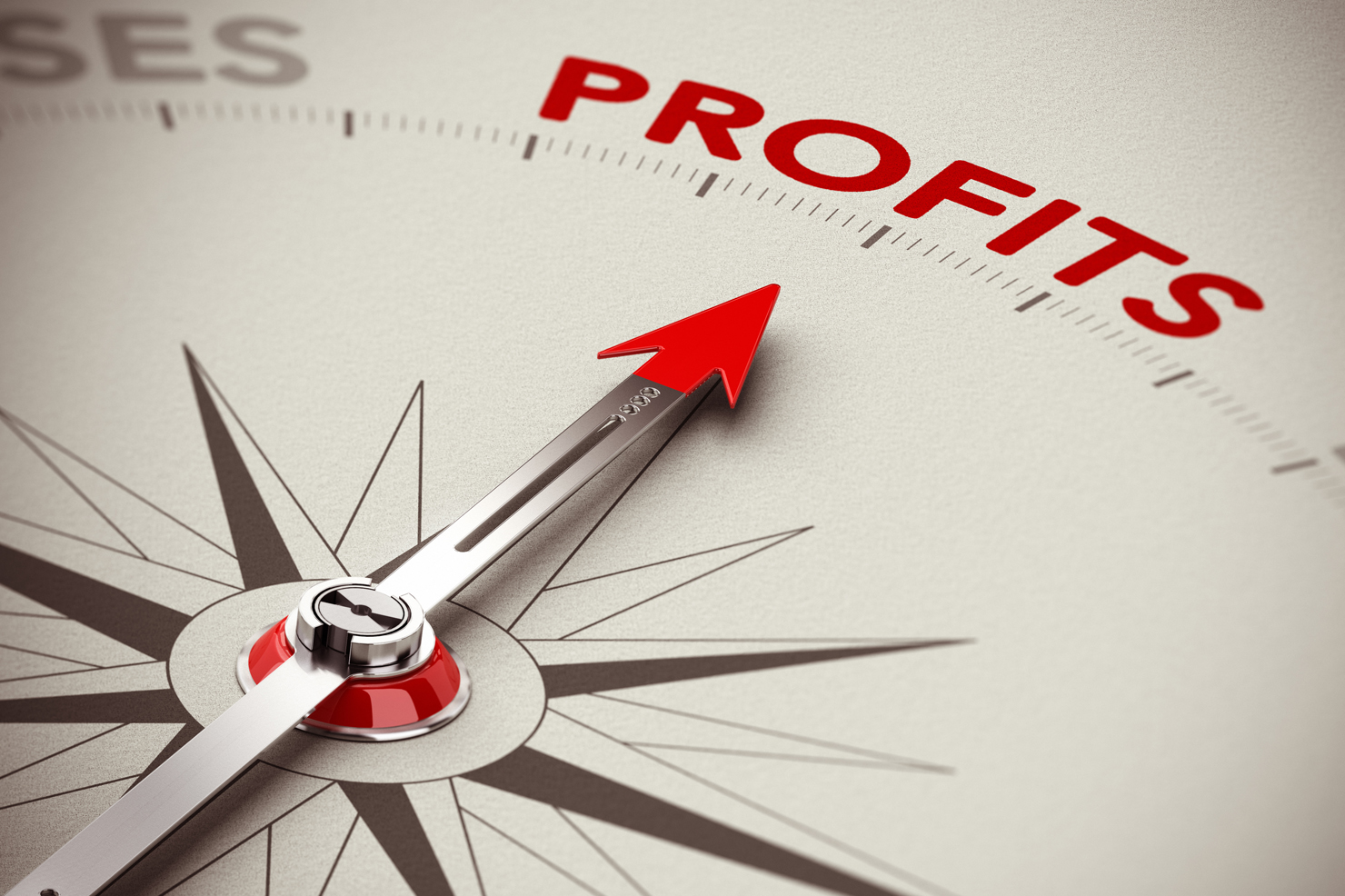 Once you get an accurate picture of the cost for each asset on your list, you need to check your potential and actual revenue levels. Remember to observe your competitors determine if you are charging competitively or undercharging.
Apply Risk Management and Safety Plans
In a rental business, profitability also relies on how long you can maintain an asset in your inventory. The first thing to do is to sit down with your business insurance provider and understand the full coverage of their policy. Second is that you need to create safety guidelines not only for your customers but also for yourself and your employees. Although accidents happen, you should always try to avoid unrecoverable and unrepairable damages to your assets.
Build and Maintain a Marketing Plan
Using the best marketing strategies is crucial for a rental company's profitability. You must familiarize yourself with popular techniques such as email marketing, social media marketing, and content marketing. These are just a few methods you can use to increase the visibility of your business. 
You must be committed to showcasing your business in different ways. People flock to social media websites such as Facebook, Instagram, Twitter, and even TikTok. Consider these channels as key outlets to reach your potential customers directly. Creating a social media account for your business and advertising your products is also a good idea.
Another good option is to expand your offering by making exclusive package deals, which you can integrate with an E-commerce web store. Suppose someone was interested in renting a camera from your site; you can provide them with an option to include lights, sound equipment, etc., at a packaged price, making it easier for your customers to get the most out of their rental. At the same time, it provides you with an opportunity to gain more sales. 
Use a Rental Management Software
Using rental management software can set you up for success and profitability. Having your employees tied up in manual processing and tracking equipment orders can be costly, time-consuming, and prone to errors. Rental management software can provide a real-time overview of your business landscape, ensuring that the right assets are available at the right time, so your company does not miss out on sales.
Most rental management software also allows you to schedule equipment maintenance, significantly expanding its lifespan seamlessly and ensuring you never miss out on return dates or maintenance breaks. Integration with E-commerce is also one strength that can be set up by an IT professional; this allows you to showcase your assets online 24/7. It makes it easier for people to book a rental and increases your business reach through digitization.