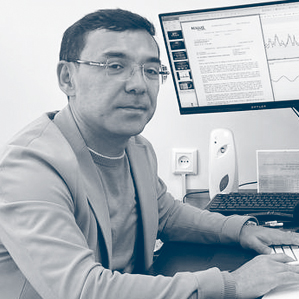 Background
Lotchinbek Samatov is an aspiring entrepreneur and educator specializing in Business Development and Consultancy. He is prized for his consultancy in mentioned fields while being successful in running his own business.
Skills
Because Lotchinbek has immense experience in the field of Business Development and because he has been involved in numerous startups, he developed excellent management and business analysis skills. Lotchinbek is also greatly appreciated by his colleagues for his great Account Management, Business Analysis, skills necessary for start-ups, and customer service abilities. If we talk about more relevant digital skills that Lotchinbek is proficient in, then we're talking about excellent JavaScript, PostgreSQL, MySQL AJAX, jQuery, CSS, ActionScript, Database Design, JSP, REST, and HTML. He is also proficient in using platforms such as E-commerce, Magento, Tomcat, Hibernate, Zend Framework, Flex, OOP, and Drupal. In addition, he is quite familiar with Social Media, SEO, and Mobile applications.
Fun Facts
Lotchinbek Samatov is a senior lecturer on International Business at Tashkent State Economic University (TSEU) in Uzbekistan
He wrote several papers to help teach Business Planning and international Business including a Book on Small Business planning and management.