Every product goes through a couple of essential stages until it reaches its final form and gets to the consumer. If a company wishes to keep customers happy and satisfied, all product lifecycle phases must operate correctly and live up to the regulated standards. Product lifecycle management allows companies and businesses to retain maximum control over the product.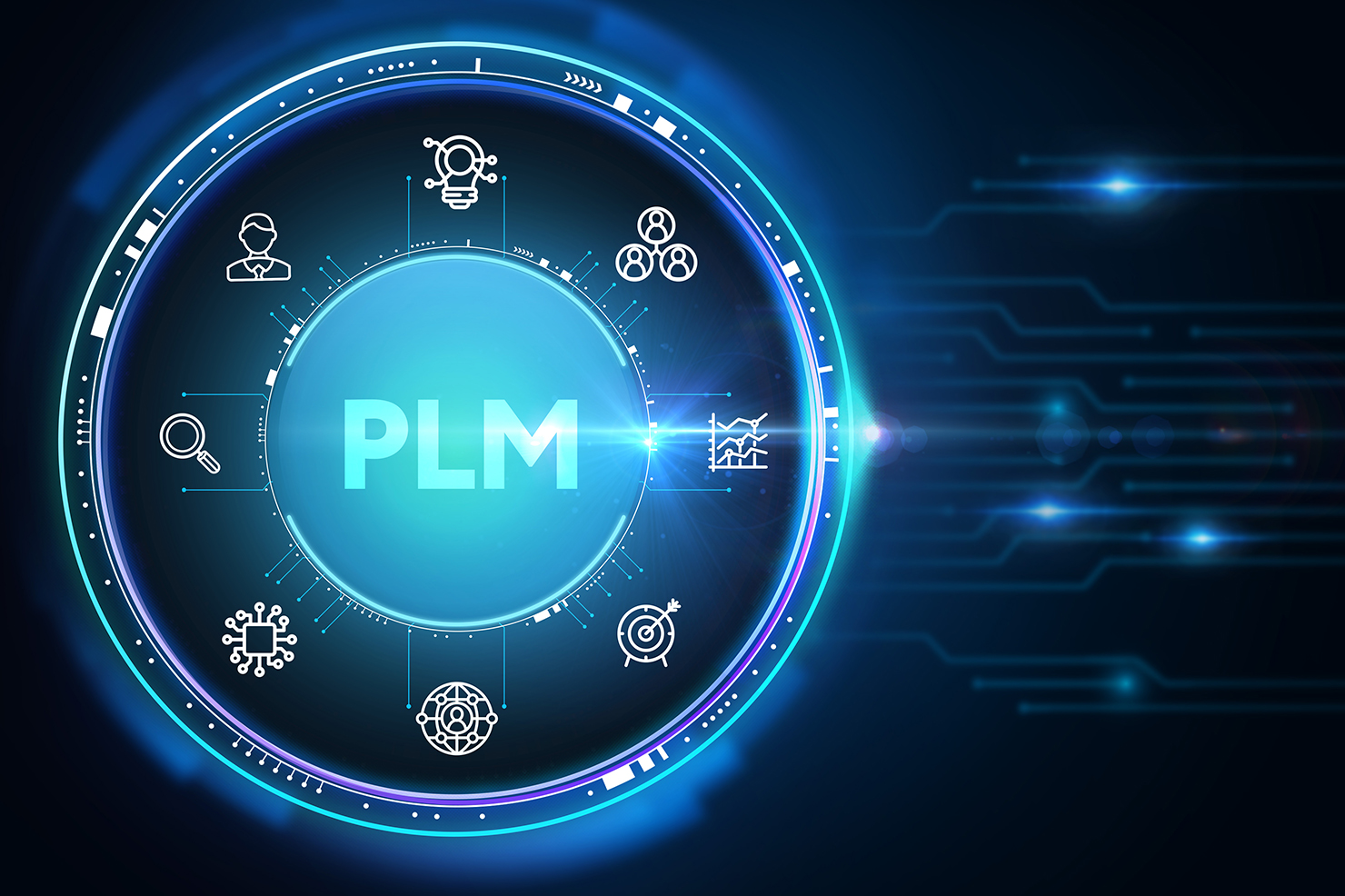 What is a product's lifecycle? 
Product lifecycle refers to the period from products' first introduction to customers to their removal from the market. Marketing professionals and management teams use it as an essential factor when deciding if it is the right and appropriate time to reduce prices, target new markets, and bring innovations into products, such as new packaging or new product feature. It also helps them to conclude about advertisement and its traffic. In other words, the product lifecycle is, in its literal sense, the life of a product, from its birth to its departure. 
There are four product lifecycle stages: Introduction, growth, maturity, and decline. 
Introduction, naturally, refers to the moment when the product first meets consumers. This stage provides space for establishing and implementing marketing campaigns, so the consumers become aware and get familiar with a product. If consumers recognize the product and increase demand for it, you can say that the introduction stage was successful. 
Growth is the second stage of the product lifecycle, when production increases, providing greater product availability. It is when, due to increased production, the product marks an increase in sales by increasing the in-market presence, which means more consumers have an opportunity to purchase the product.
Thirdly comes the most profitable product lifecycle phase – maturity, when the product is the most available and often consumed by consumers. After that, production cost gets slightly lower, and the marketing demands lower the pressure. Finally, the product has established its place in the market and is easily accessible to consumers.
The fourth stage is the decline phase. It begins when other companies recognize the product's success, placing intense competition as part of consumers' attention to other products. This leads to lowering product prices until a product demand decreases enough to remove the product from the market.
What is Product Lifecycle Management?
Product lifecycle management is a broad concept that includes all data associated with the design, manufacture, support, and disposal of goods and services of created products. It helps businesses respond to growing complexities and is one of the four crucial corporations' information technology frameworks. It accompanies Customer Relationship Management (CRM), Supply Chain Management (SCM), and Enterprise Resource Planning (ERP).
The overall goal for most companies is to reduce production costs and make delivery faster. Still, product innovation and practicality will prove vital in drawing more consumers and staying ahead of the competition. PLM helps companies answer all of these market demands effectively. It manages the product's lifespan from design stages to sales and retirement. When you follow through with all four steps of a product correctly, there is a greater chance that a product will bring significant profit and leave the market without losses. If there is a flaw in the steps, the chance for sudden loss increases. 
That is why it is essential to conduct this type of management adequately. Many PLM teams use complex but significant software to store, analyze, and use product lifecycle information.
What is PLM software? 
Every management process starts with predetermined goals and strategies for conducting all necessary steps to keep the product alive. But management can not be effective without strategizing and a systematic approach to data about the product. From initial design to further improvements in functionality, from the first promotion to the final sale – relevant information is stored within a PLM system and used as a compass for future product development. 
PLM is, by function, an information management system that helps connect data, systems, processes, and people included in product development. PLM software is what brings theory to life.
PLM software uses strategies that help companies build stable, coherent data structures. It consolidates several systems into one and combines multiple relevant data sources. This process allows global organizations to operate as a single team. 
Design, production, and support teams work as a single system and consolidate into a well-operated whole. That allows businesses to make more reliable, information-driven decisions at every product lifecycle stage. 
In other words, PLM software/system allows companies and businesses to connect different organizations and production levels into one, allowing a product lifecycle to pass smoothly without significant losses, better information accessibility, and faster information transfer. In addition, it makes product handling much more accessible because the right people always have access to the information they need to maintain and manage a product's lifecycle. 
How does PLM work?
PLM software is not just for engineers and operations. It controls the whole product lifecycle simultaneously, allowing a comprehensive product perspective. Furthermore, PLM connects cross-functional teams worldwide by encompassing various product development aspects. 
The product lifecycle management system handles all of the data and activities at each stage product and service lifecycle, and it does it throughout an extensive global supply network. All items, components, goods, papers, quality procedures, order changes, specifications, and other important information are part of the process.
PLM software offers the digital base for product records for all development and supply chain strategies. It allows companies to unify the product value chain with integrated business planning and supply chain execution, all within a single platform.
PLM software links and coordinates data, procedures, and technology and assists smaller businesses in scaling up. For more prominent firms, it delivers agility and flexibility. In addition, repeatable process frameworks developer on the scalable PLM platform can help larger enterprises avoid bottlenecks. 
PLM serves as a single source of truth from concept to consumer, paving the way for breakthrough transformations. In addition, collaborative, contextual PLM software aids the rapid resolution of issues that may otherwise result in significant delays or budget overruns. 
Cloud-based PLM 
Many companies today, regardless of the nature of their products, frequently use embedded software services, such as product-as-a-service (Paas). They are marketing and selling their products and services globally, so that is why, as a result, organizations are concluding that they need cloud-based PLM software accessible all over the world at any given time. Cloud-based PLM software allows them to keep companies highly responsive and easily adaptable. 
PLM software became a revolution in the industry because it allowed companies to securely access their PLM information using any device, anywhere in the world, at any given time. It shortened reaction time. 
Placing PLM in the cloud can help internal teams design, develop, and produce new products with supply chain partners. It offers significant help to new product development (NPD) and new product introduction (NPI). 
Benefits of using PLM 
There are several advantages that PLM software brings to a business. They are worthy reasons to consider upgrading your business strategies and implementing PLM.
Risk reduction
PLM software helps businesses eliminate risk during the early design phase and ensures success during commercialization and go-to-market. It is a single source of truth that gives operations teams a complete picture of product quality. Integrated PLM software assists in avoiding redundant data entry, possible mistakes, and productivity concerns. It utilizes a quality management system to track quality and compliance issues. 
Increased productivity and profitability
Scalable PLM software consolidates all product data (design, processes, and documentation) in a uniform location. The need to open numerous applications reduces, leaving more time and energy for production. Product creation gets more time and employees' attention, resulting in a higher quality product. A product appeals to a broader number of customers, which increases profitability. 
Centralization
Thanks to PLM software, operations, sales, marketing, and services are all synchronized to an unprecedented degree. In addition, a centralized platform allows unrestricted team collaboration, which helps establish a fully closed loop of teams, positively impacting each other and overall business success. 
Scaling up business
PLM software assists enterprises and prepares them for the future by giving them agility and flexibility, removing bottlenecks, and introducing new repeatable process frameworks. In addition, small companies with more insight into product lifecycle can significantly benefit from investing in a robust PLM system. 
Increased product quality
Companies can gain more control over production by focusing on every step of product development and its lifecycle. When production operates smoothly and follows an innovative and integrative approach, the possibility of quality increase becomes real, and customers recognize it. 
Gaining customer loyalty
Investing in highly collaborative and productive PLM software supports the idea of implementing novel solutions in businesses, which is what most consumers are looking for. As a result, customers' demands are met, but the company also has a fresh way of an instant notification of support teams. In other words, communication between customers and customer support teams gets better. An appropriate reaction from the support team leads to more customer satisfaction, so most customers are likely to return to your product and suggest it to other consumers.
From everything above, we can conclude that having PLM software proves a beneficial investment that promises fast payback. Customers always recognize when companies are investing enough time and money into their product development. Therefore, businesses that decide to invest more attention to product lifecycle and its management will mark a significant upscale.